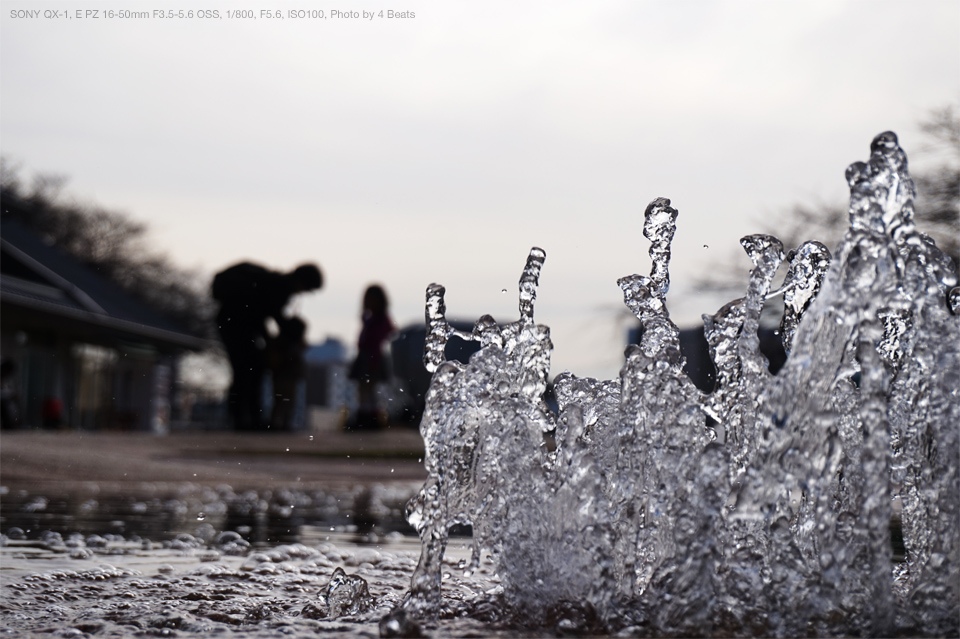 SONY QX1
/ SHOOTING REPORT
Following the ambitious and interesting QX10/QX100, SONY launched the QX1 with only an APS-C sensor and a lens mount. What a surprise! Because it has the E-mount, you can get the focal length you want by attaching the NEX/Alpha lenses. With the large sensor and the freedom of lens choices, the potential of this model is unlimited and it will definitely stimulate your creativity.
( Photography : A.Inden & 4beats / Text : 48 )
Attach your favorite lens and you're ready to go!
The combination with the kit lens E PZ 16-50mm/F3.5-5.6 OSS is compact. If you're accustomed to the size of SLR cameras, this whole kit looks like a small lens. This body can take a variety of lens, but it's best to start with this combination because you can take the full advantage of the portability. Unlike conventional cameras, the QX series makes you explore angles, which is so much fun.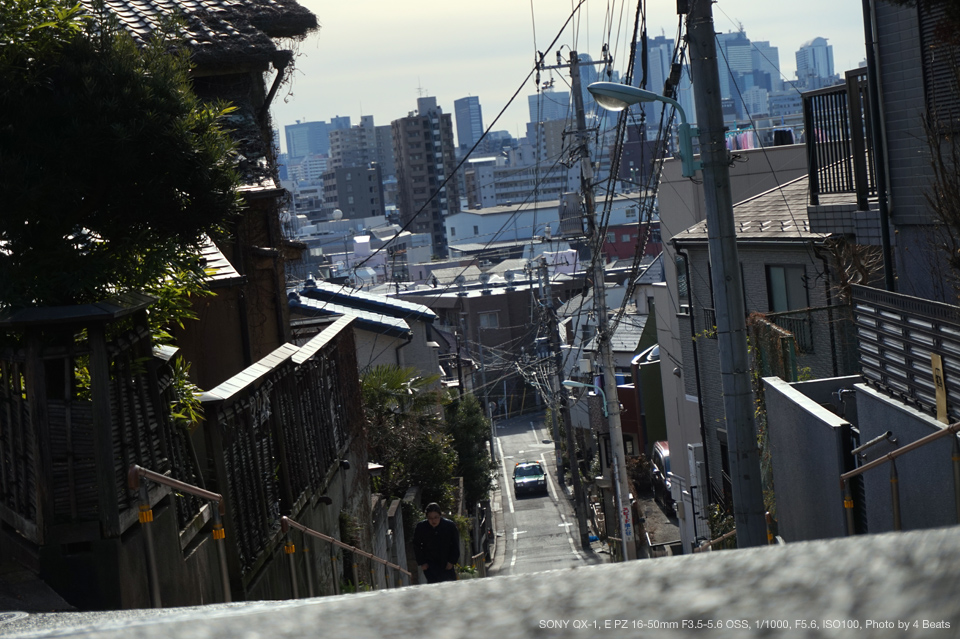 The image quality is promising thanks to the 20-megapixel APS-C sensor. You can expect good bokeh, to say nothing of high resolution. There're high performance professional lenses for you whenever you need them, but this kit zoom lens takes great images, too.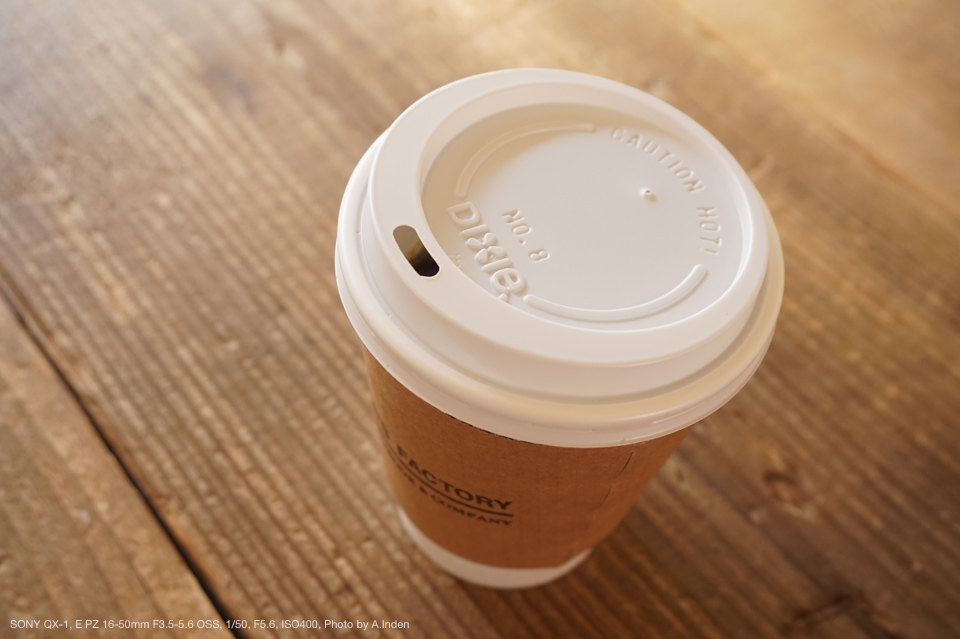 The image quality is more than good enough to capture everyday scenes. This can be one of the smallest cameras featuring an APS-C sensor and you can get a variety of viewpoints with a stretch of your hand. Of course, you can shoot with a conventional approach, but if you think this camera as a device to separate your eyes from the body, you will realize the unique capability of this camera. This means, you no longer have to look from your head or where you stand.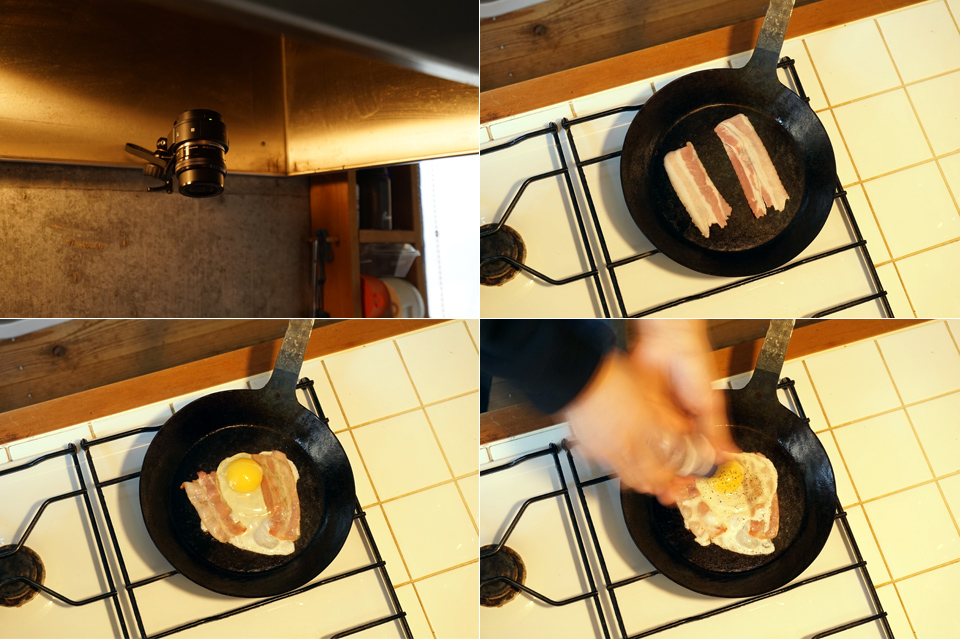 I shot the process of cooking an over-easy egg from above. Because the kit is light, you can place it on a variety of locations. Of course, you can shoot movies., so if Like sharing movies on the Internet? This is a camera for you. (Be careful about the camera position not to be affected by steam, smoke, and heat!)
---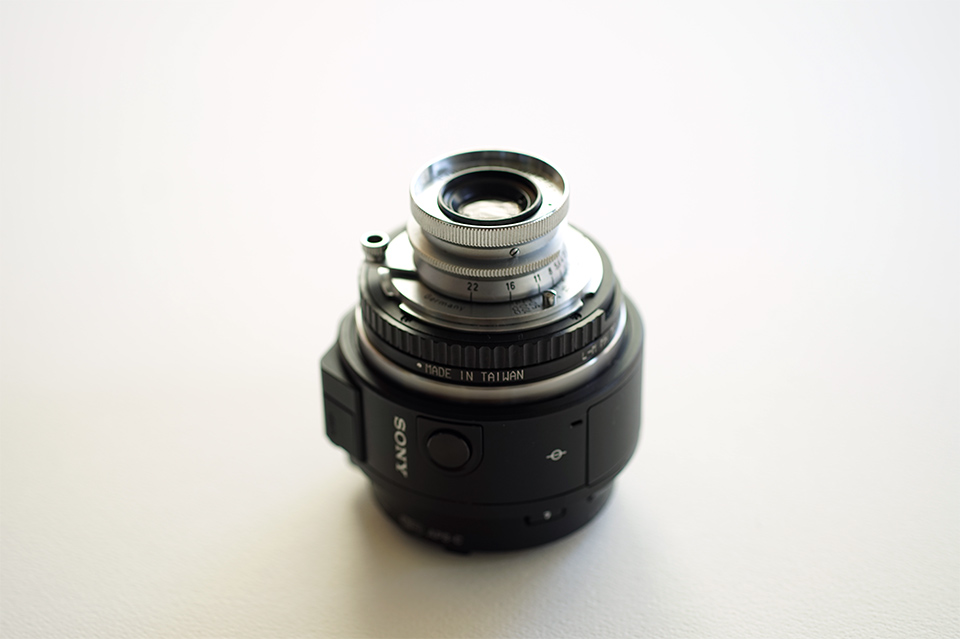 The E-mount becomes a spring of joy with mount adapters. I mounted the Leitz Summaron 3.5cm f3.5 via Leica M mount adapter and LM ring. A half-century-old compact lens meets the latest unit. Isn't that exciting?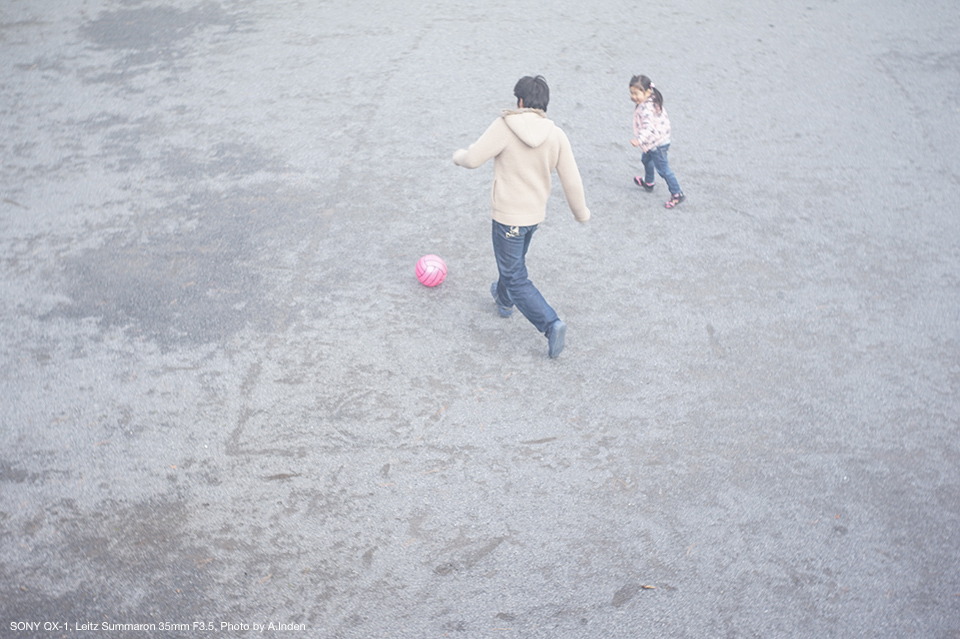 Contrast is lower than modern lenses, but it's so gentle. It would be a waste not to enjoy the wide range of lens choices using mount adapters.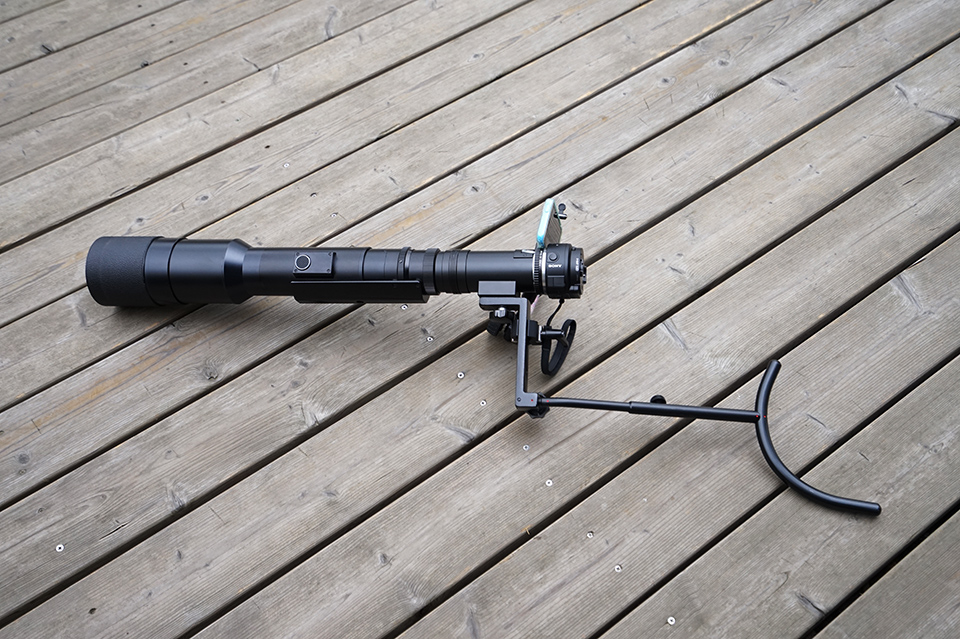 This is the Leitz Telyt 560mm F5.6. With the long lens like this, I can't find the camera part anymore! Attaching my smartphone as a viewfinder, I closed my armpits and was ready to shoot with a 840mm lens (in 35mm format) handheld...,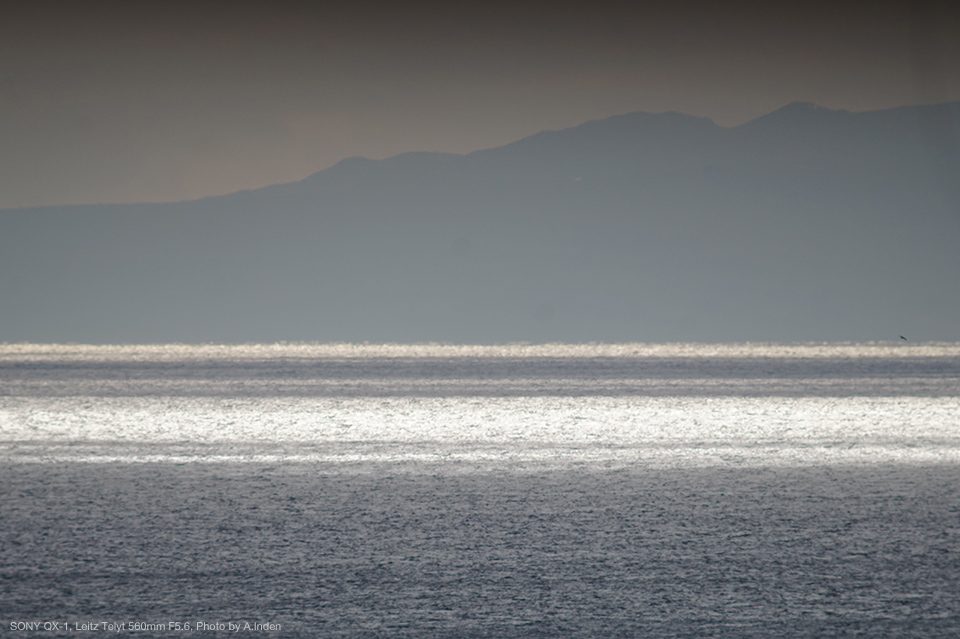 No, it didn't work...
---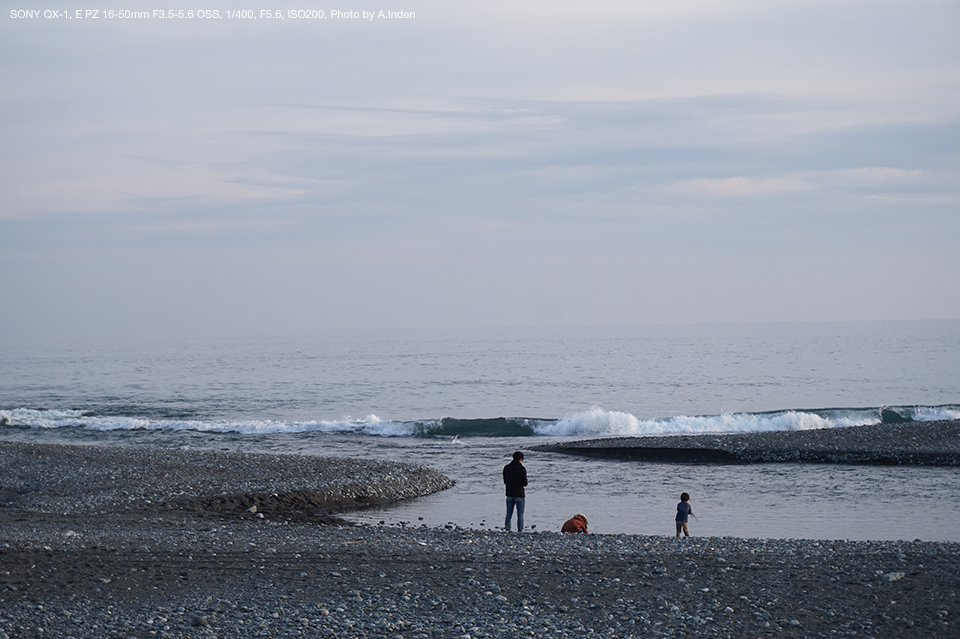 This innovative device opens the possibility of photography
For taking photography in a pure sense, conventional cameras are reasonably shaped and they seem to converge to some extent. So, we will continue to look into the viewfinder of the camera as a part of our body. And, I think the majority of the potential QX1 users already have these conventional cameras.

But, the QX1 lets you shoot the new world beyond the boundaries of human body.
Fix it to somewhere and see what it takes. Or, you can put it on a moving device to make a remote-control camera. It can also be used in a variety of industry. Or, this camera will take landscape photography you've never seen before because it enables shooting from the viewpoint that humans couldn't reach. All you need is to mount a lens according to situation and you can make a special unit.

Now, the unlimited shooting possibility is now yours.
And, it's this kind of camera that will produce new photography.
( 06.02.2015 )