PHOTO YODOBASHI
YODOBASHI CAMERA ONLINE PHOTO MAGAZINE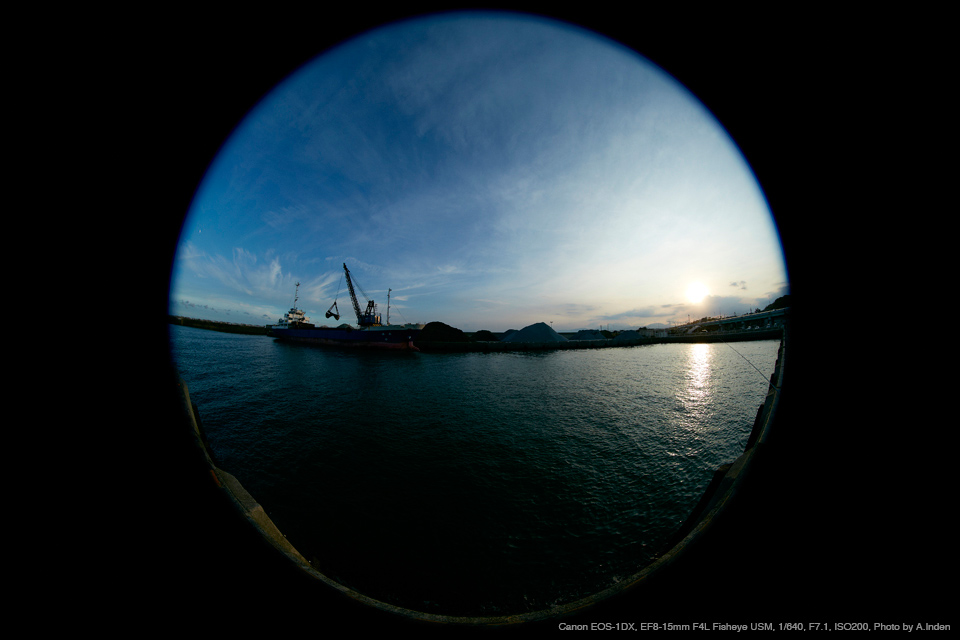 Canon EF8-15mm F4L Fisheye USM
[Zoom] Wide-zoom | Standard-zoom | Tele-zoom | High-zoom
[Fixed-focal] Wide angle | Standard | Telephoto | Macro
This is world's first fisheye zoom lens compatible with both full frame format and APS-C format covering from circular to diagonal and diagonal, respectively. Color reproduction and contrast are just wonderful, while the sharpness is extremely high to the corners even though it's a fish-eye zoom lens. No wonder it has the "L" in its name. Plus, it's built to be tough with dust/drop-proof construction. Of course, it's an expensive lens, but it never disappoints you.
( Photography : A.Inden / Text : KIMURAX )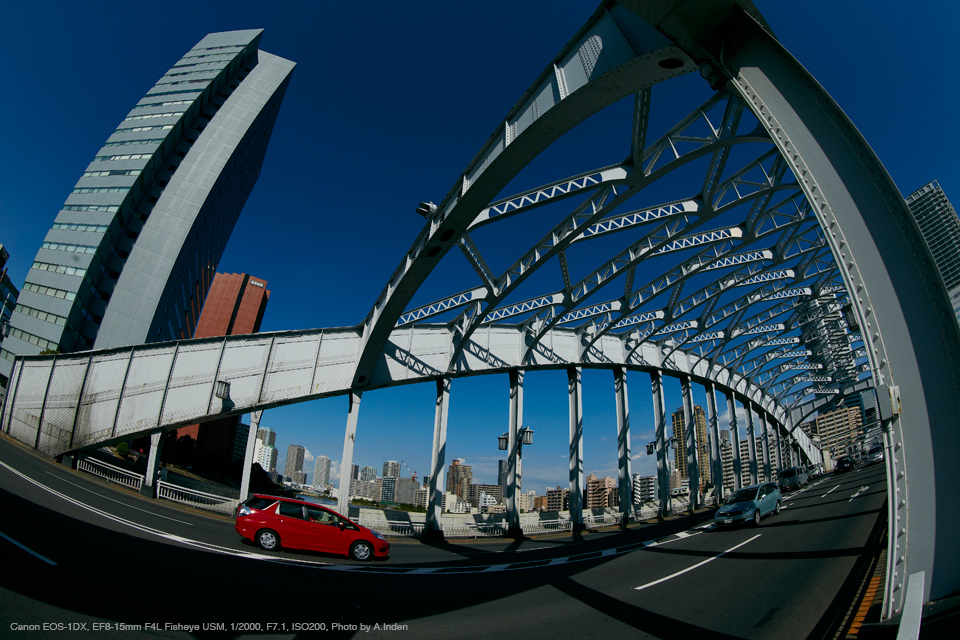 Diagonal fisheye view at the tele-end. Because of the curved lines, it looks as if the buildings and the iron bridges were connected. Despite the extraordinary character of a fisheye lens, the rendition is of nothing but the "L" quality promising high contrast and sharpness. The sky color is so dense as if it were condensed to the center, and the color reproduction of the entire image is rich, too.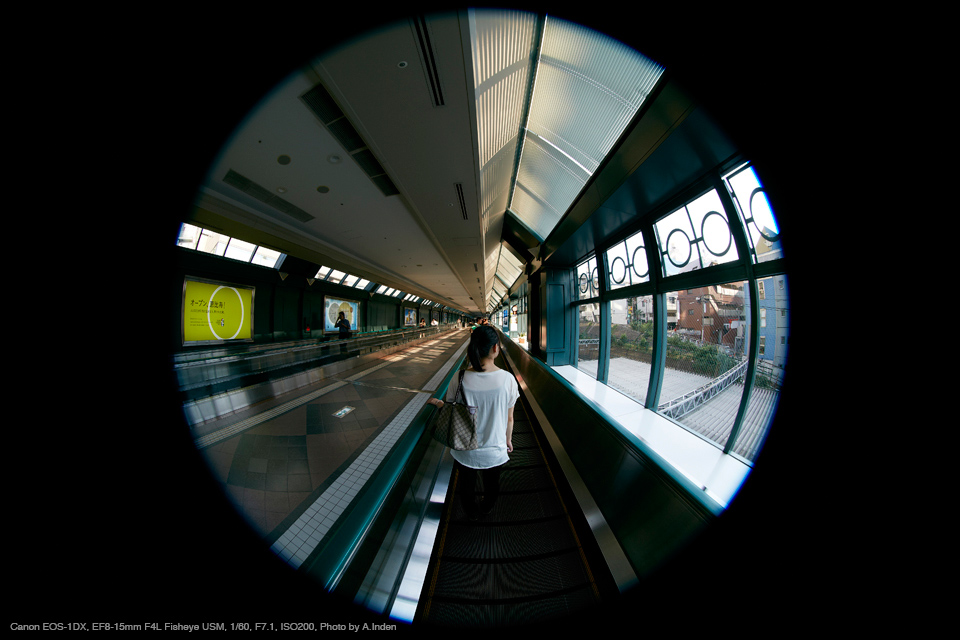 At the wide-end, it provides a circular view as if we were peaking into a magical world and the moving walk looks endless. Image quality is very high even with this angle of view.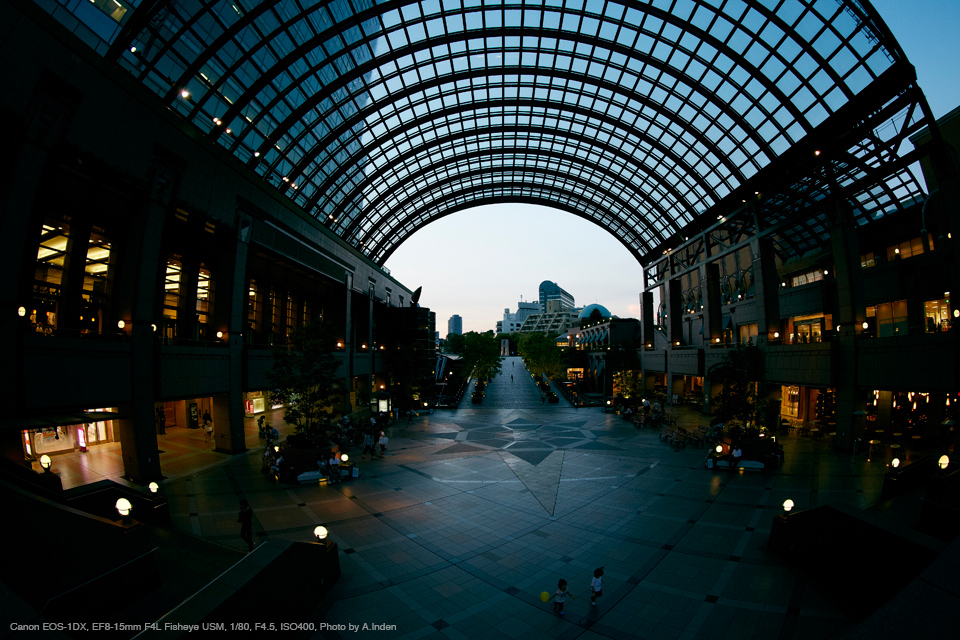 I shot this image in the evening by increasing the sensitivity and zooming to the tele-end. This hollowed image is a specialty of a fisheye lens. The roof originally has the arch shape, by the way. I stopped down by only half a step, but it clearly resolved the latticework of the roof and the tiles on the floor.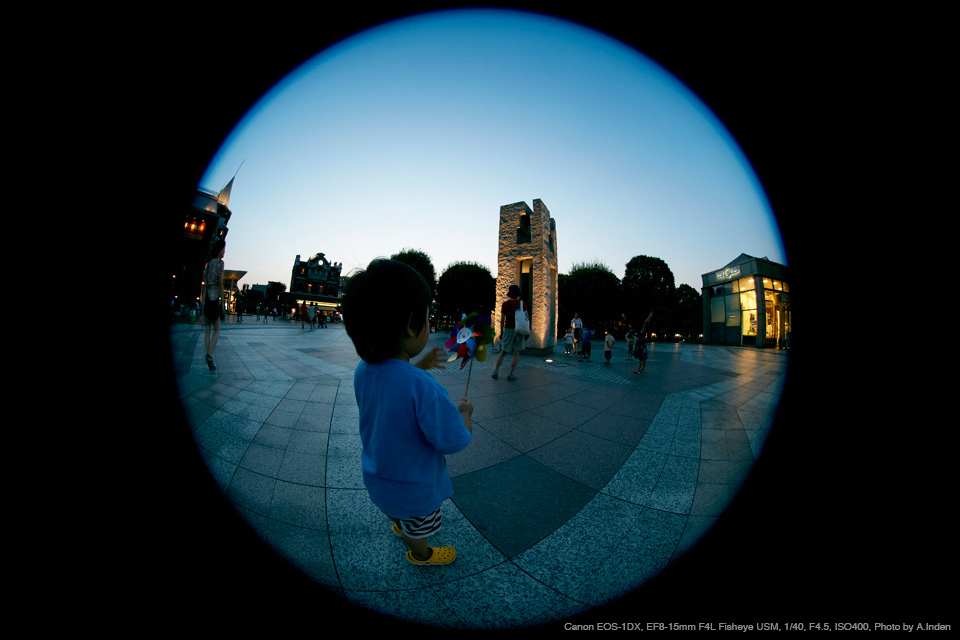 At the 15cm minimum focus distance, a subject in the center become overly projected. You can make it look more natural by shooting from some distance like this. Yet, the compressed feet add to the cuteness of the boy. It's a zoom lens, but you can get unexpectedly interesting results if you move around.