PHOTO YODOBASHI
YODOBASHI CAMERA ONLINE PHOTO MAGAZINE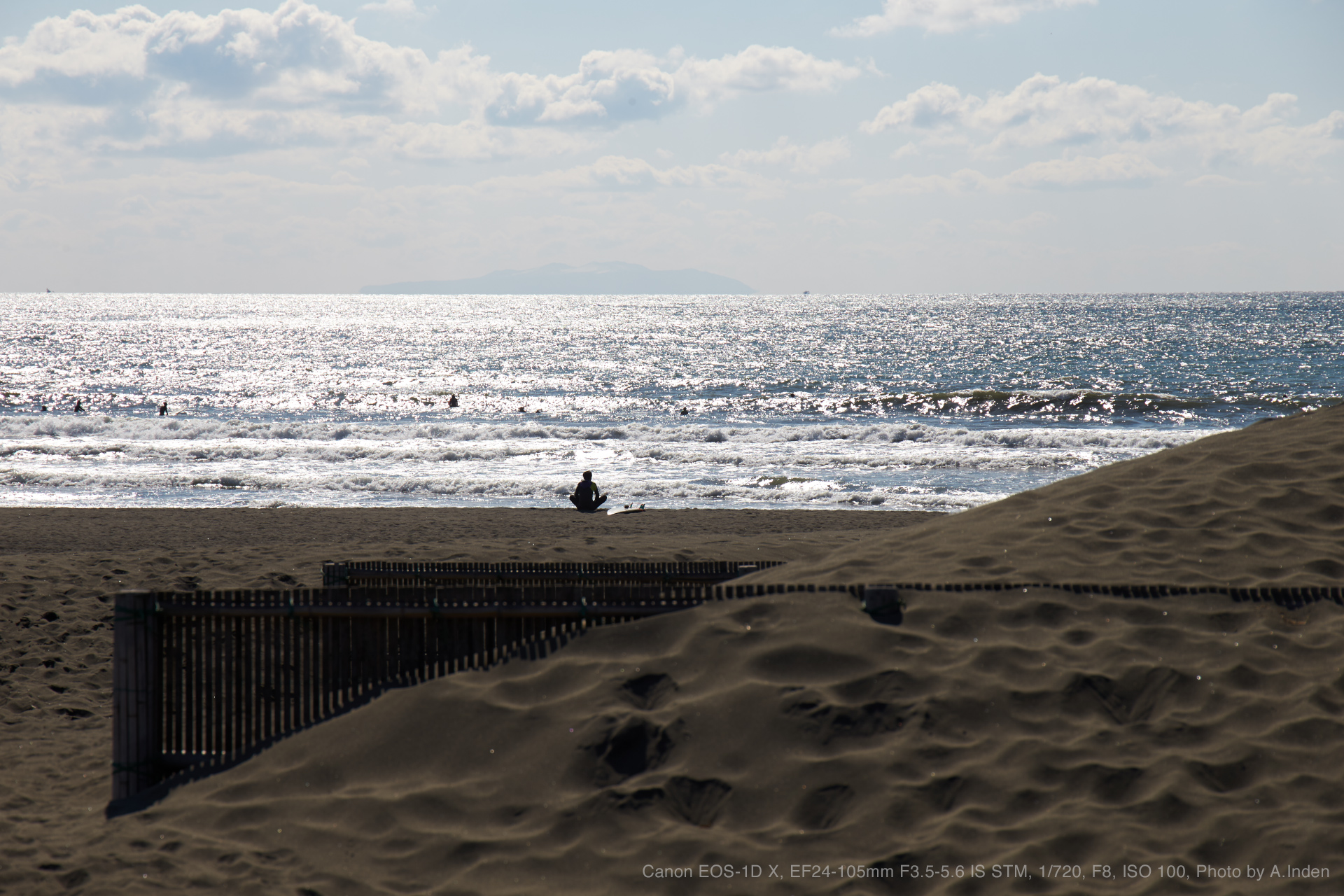 Canon EF24-105mm F3.5-5.6 IS STM
[Zoom] Wide-zoom | Standard-zoom | Tele-zoom | High-zoom
[Fixed-focal] Wide angle | Standard | Telephoto | Macro
While Canon makes the professional "L" version covering the same focal length, this EF24-105mm F3.5-5.6 IS STM is a perfect choice for those who are looking for more reasonable choice. Although the max aperture at the tele-end is a bit slower than the L version, it weighs 525g which is 45g lighter than the L version. Moreover, it costs almost half as much as the L version. Of course, the rendition power never halves. Actually, it's sharp wide open and bokeh is soft and natural even though it's a zoom lens. And, the image stabilizer always assists shooting.
( Photography & Text : A.Inden )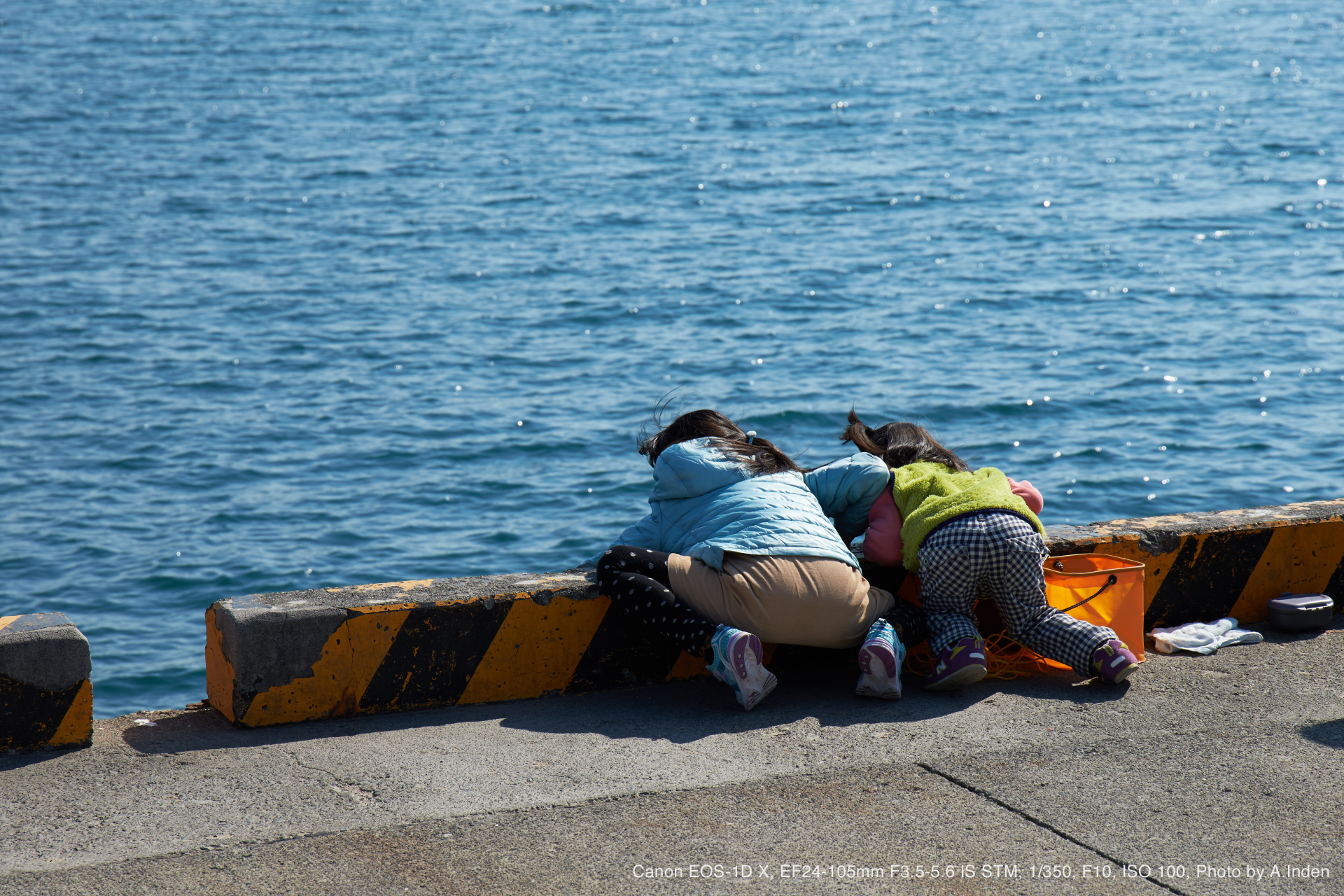 Are they looking at fish? I shot their cute innocent backs using the tele-end. The two girls pop out from the defocused ocean. The resolution is high enough to trace the fine detail of the flowing hair, hairballs on the tights, and fluffy fleece.
The definition around the hook of the leash and the dog's hairs is very high. And, the metal part looks realistic. I could focus on shooting thanks to the extremely quiet and brisk AF powered by the stepping motor and the dependable image stabilizer.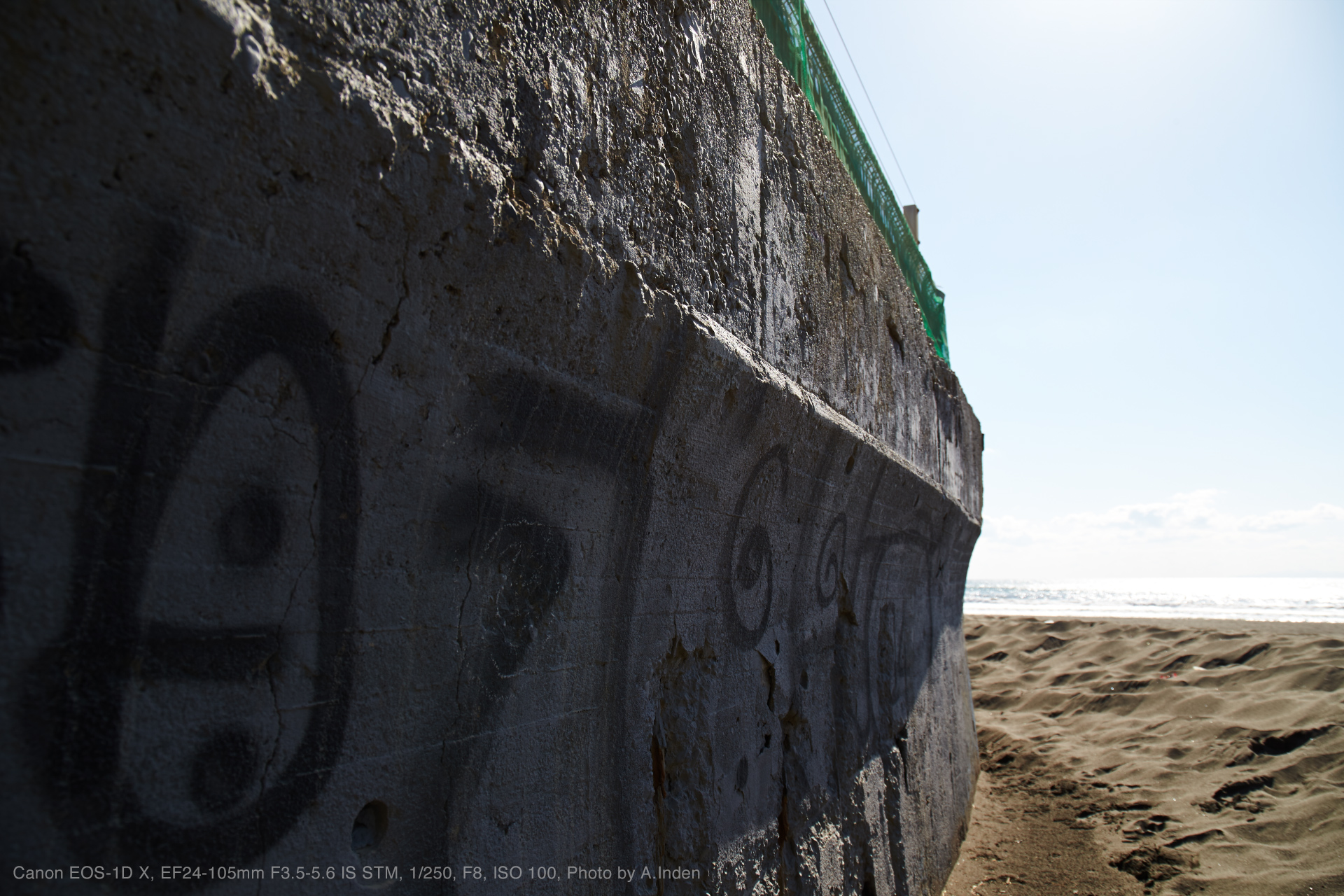 Wide-end. Sharp enough to clearly capture the weathered texture of the concrete. The sky tone looks natural and the contrast is high enough.
---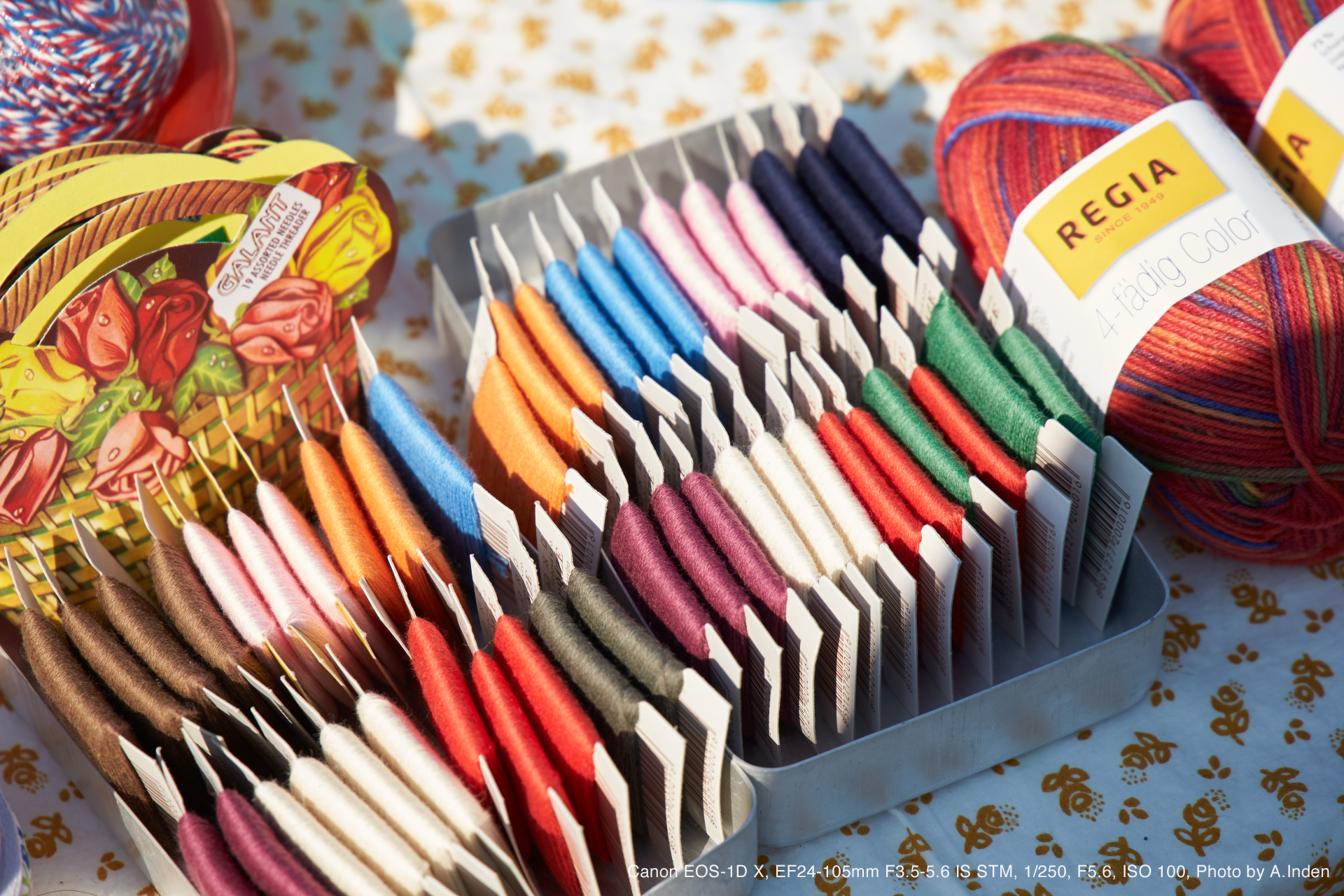 Tele-end, wide open. Looks like you don't need to worry about color bleeding. Despite the intense sunshine, it rendered the colorful subjects just as they were.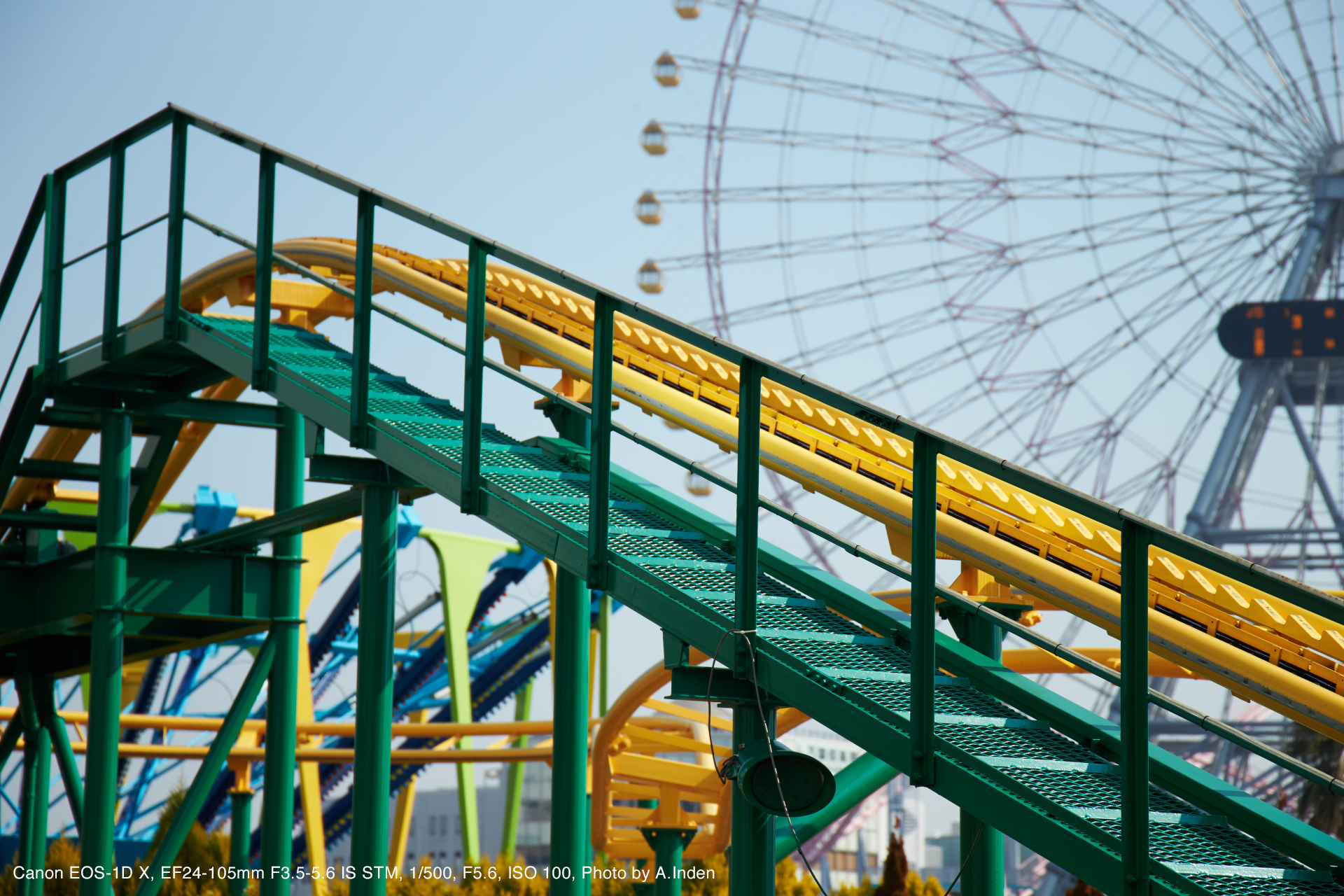 It traced the shapes of the iron structure perfectly. I'd say the falloff is negligible.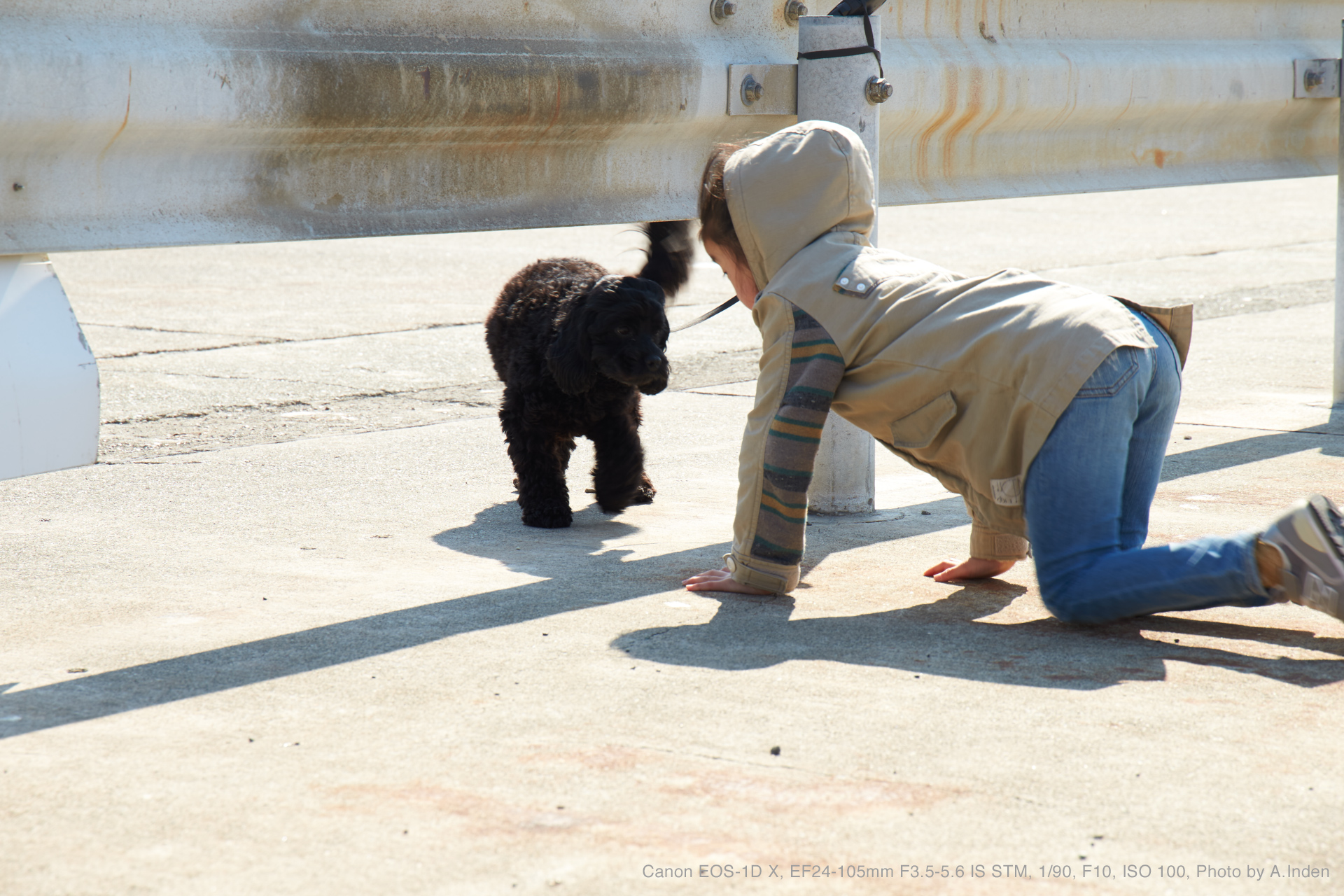 ---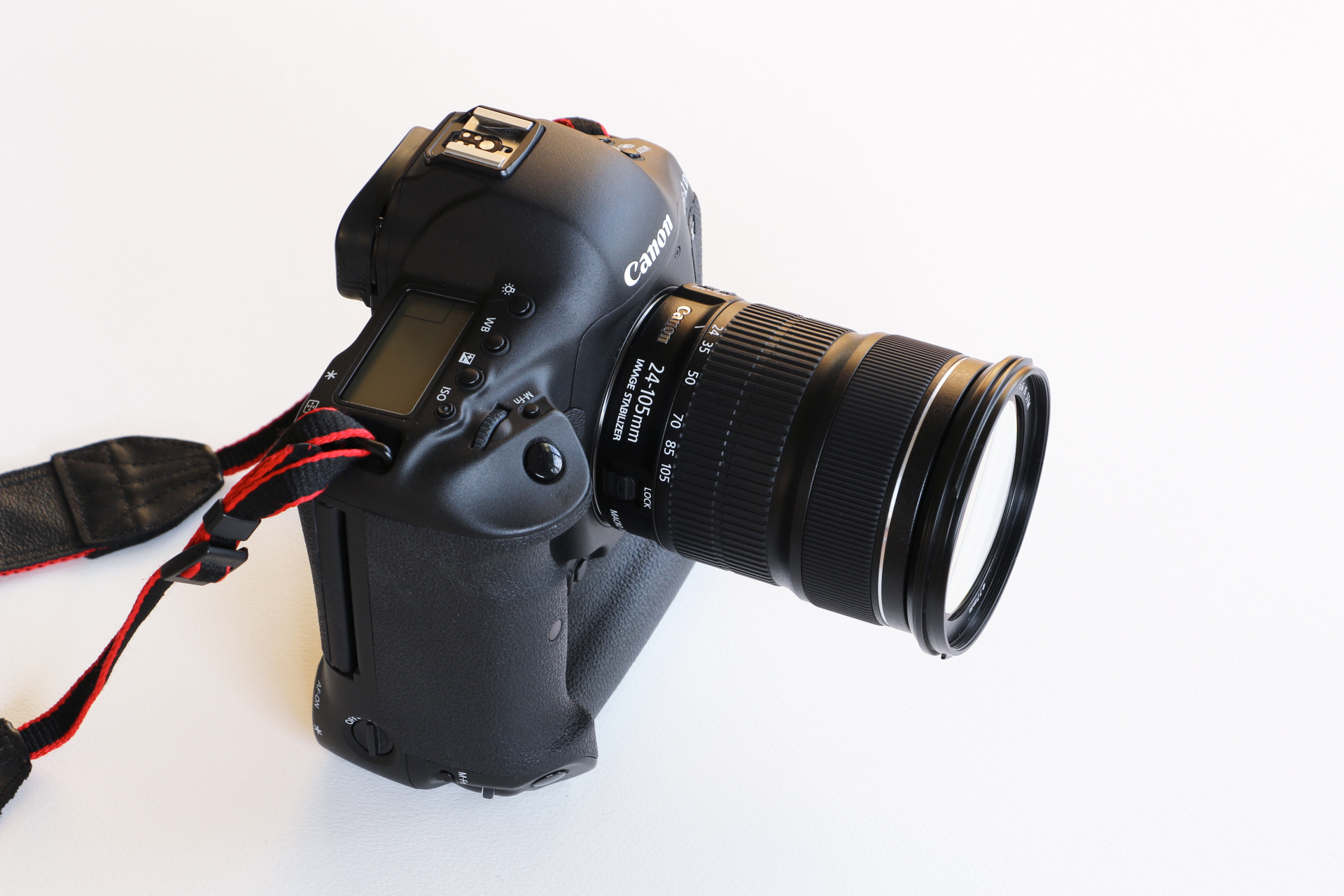 The sample shots, particularly the ones shot wide open, demonstrate the high performance throughout the zoom range. Although it wasn't as clear as the fixed-focal lenses, resolution of the focal peak is wonderful. And, the convenience of wide coverage from wide to short-telephoto is unbeatable. Plus, the natural bokeh lets you explore new expressions using different distances and apertures, particularly at the tele-end. Enjoy the wide coverage and shoot anything.
( 30.10.2015 )